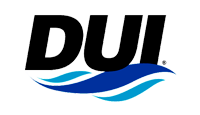 Because every diver is different, DUI lets you select the drysuit model, design, color and options to meet your personal style. With Select and Signature Series sizing, you will get the best fit on the planet!
Diving Unlimited International, Incorporated (DUI) is a diving equipment manufacturing company specializing in keeping divers warm and dry. Known as the world's leader in drysuits, DUI also designs and manufactures electrically heated undergarments, highly specialized waterproof bags and equipment for military operations, and Weight & Trim Systems.
DUI's customers include passionate recreational divers, technical & exploration divers, public safety divers & special operations teams, scientific & research divers, commercial divers in the North Sea and US and friendly foreign military divers including Special Operations.
DUI equipment is sold through 450 professional dive retailers throughout North America and exported worldwide.
Excellent for sport and performance divers, this drysuit has set the industry standard for what divers have come to expect from a drysuit. Durable, fast drying and lightweight for travel. The TLS350 is so versatile that it has become the primary choice for underwater photographers, deep cave explorers and the US Navy SEALs.
By varying the insulation underneath, you can use the TLS in the warm waters of Florida to the ice-covered seas of Antarctica.
H2O Operations Public Safety Premium Drysuit
Meet the DUI H2O Operations drysuit, the first drysuit to address that breathable fabrics should not be used for surface operations as breathable fabric DOES NOT protect operators against contaminants.  The H2O Dual Operations drysuit is revolutionary, designed to provide one suit to meet two different missions: surface operations, which can include swift and flood water rescue, and dive missions.
The fabric is durable yet lightweight and easy to decontaminate.  Available in yellow and black, orange and black and all-black.